News Posted by Naava on 2020/12/09
Naava prepares for home market entry and global delivery with its biggest reform yet
Naava delivers multi-green wall projects to MGM Resorts, Finnish Broadcasting Company Yle and retail giant S Group. Increased investments in employee and customer health boost demand.
Over the past two years Naava has carried out a significant restructure and redesign, the biggest in company history: both its product and operations have been renewed to help deliver its products more easily and sustainably around the world. With over 3,000 Naava customer installations and over 80,000 daily users spread over Europe, Asia, and North America, the world's leading high technology green wall company Naava wants even more people to enjoy the health-promoting benefits of healthy indoor air and real nature.
Not only the plants are green in Naava. The company's increased standards of sustainability are present in each step of the lifecycle of the products starting from manufacturing to recycling the products. The new N-series uses over 40% less materials and is easier to reuse and recycle. Naava has also reduced the amount of emissions from shipping by improving the packaging of the product and reorganizing the logistics chain, making logistics now five times more efficient. The updates on the hardware guarantee a longer technological lifetime for all Naava products. Moreover, in line with the company's circular economy principles, Naava cooperates with local companies and organizations to donate healthy plant cuttings to charity and to resell used products.
In addition to product redesign, also Naava's supply chain, R&D and ERP support systems have been renewed. Naava has now moved to contract manufacturing with Scanfil, shutting down its US manufacturing site and transforming its Finnish manufacturing site to Naava's Global Innovation Center supporting the new operational model. Also, Naava has opened a biofilter hub in the Netherlands to support global delivery sustainably. Read more about the new N-series https://www.naava.io/n
"We've had a positive dilemma. People have wanted to buy Naava green walls around the world but we haven't always been able to deliver. Thanks to our renewed product and operations, the geographical constraints have now been removed and we are in a better position to start delivering to every corner of the world. This redesign makes it also easier to cater for the home market, which we are planning to enter early next year," said Naava's CEO Arttu Salmenhaara.
Dozens of green walls supporting healthy indoor spaces
Naava has recently sold several multi-Naava projects, some with over 30 Naava green walls. In addition to traditional statement lobby living walls, customers have included health-promoting Naava green walls close to where people spend time the most. Customers include MGM Resorts, the Finnish Broadcasting Company Yle, Finnish retail company S Group and recommerce company Swappie.
Naava's products are scientifically proven to purify air. Naava green walls are also efficient humidifiers, and humidified indoor air is known to have less bacteria and viruses traveling in the air than dry indoor air. In addition to the physical health benefits, seeing and being around green nature has a positive effect on our mental health.
"Naava is on a mission to help nature find its way back to our everyday lives with the help of Naava's technology. Lockdown or not, people spend most of their time – even 23 hours a day – indoors without nature's health benefits. The global pandemic has increased people's awareness of the impact indoor air has on health and wellbeing," Salmenhaara sums up.
Contact: Arttu Salmenhaara, Naavan toimitusjohtaja, arttu.salmenhaara@naava.io, +358505205970
Banner picture: Architecture and interior design firm M Moser's office in New York has several Naava green walls providing fresh air and real nature. (Photo: Eric Laignel)
Created together with Fyra, Finland's Interior Architecture Agency of the Year 2020, Naava Oasis is a space within a space, designed to elevate the effect of Naava's green furniture to create a dedicated area for fresh air. (Photo: Riikka Kantinkoski)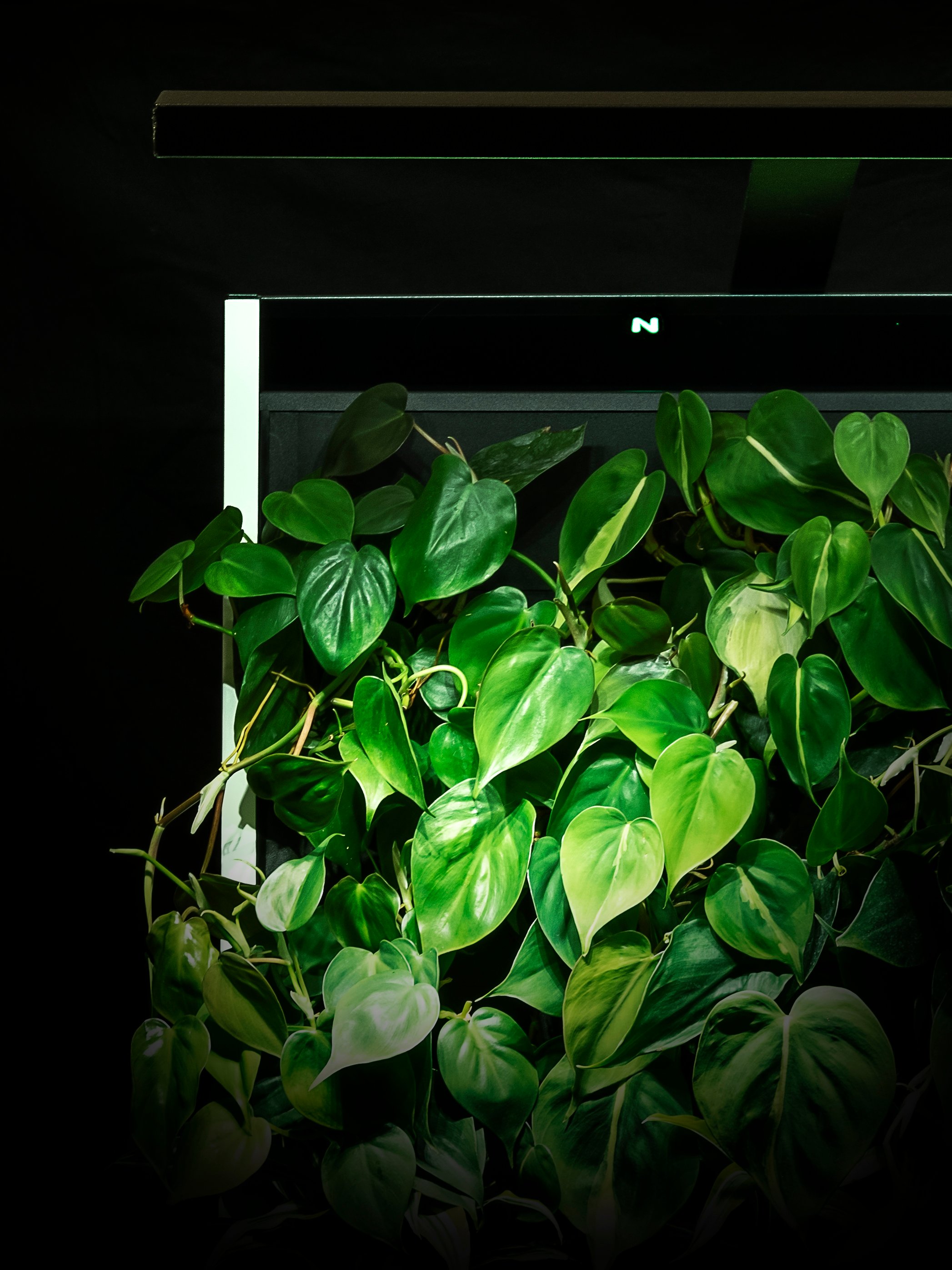 Naava is the Finnish word for lichen, which is an indicator of pure air in nature. Equally, Naava's N-light tells you the air you're breathing is naturally pure.