Editorial Posted by Naava on February 13, 2017
We did it! Naava is Among the Best Places to Work According to Great Place to Work!
Naava can be found on place 30 on this year's list of best workplaces in Finland!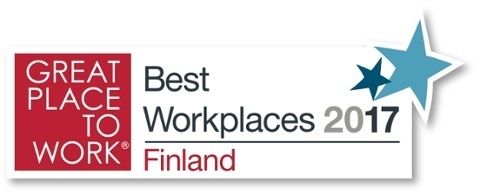 Naava was founded in 2011 to create healthier and happier working communities. It was founded as a workplace, where it is nice to be and where we all learn, every day. About five years later, Naava is a fast growing and internationalizing company: the number of countries breathing Naava air is growing, as is the Naava team. Last year around twenty new members joined our team and we grew from a small company to a medium sized one.

We now reached a milestone which is very important to us and which we value a lot. Our hard work in investing in people's growth and development has been worth it, because Naava is one of Finland's best places to work according to the annual list compiled by the respected Great Place to Work -organization. Naava joined the list of Finland's best medium sized workplaces in 2017 (over 50 people)
Growth and success are not born by themselves, and dreams do not come true by only wishing. In the background, there are teams that work hard together and are dedicated to their work. Work motivation is not something you have to dig out from the Naava folk, because every one of us knows we are working for an important cause, helping people feel better, one breath at a time.


It is amazing to work with something that helps and benefits others.

-Viivi-Emma

Our customers, whose lives we want to help, play the biggest role in our everyday actions. Their well-being and feelings are our fuel, so we know we are working for a good cause. Thousands of people feel happier in their lives thanks to our teamwork.


Many feel it would be nice to work at Naava and for a good cause.

- Samu

Already at the beginning of our story we noticed that listening to our customers is the best road to success. This statement describes our mindset well: "The company does not pay salaries. The company merely handles money. The customers pay the salaries."
We would like to say a special thank you to all our customers, who have believed in our idea from the very beginning, when the Naava smart green wall was only a prototype. The Naava green wall was not automatic in the beginning, or even smart.
One year ago, we started designing a new Naava collection when we heard repeated wishes from our customers for a smoother Naava design, and more tailorable options. The result became a winner!


How did we become one of the best workplaces in Finland?
We believe in working together for a common goal. Everyone at Naava knows why we do what we do. A common motivation and belief in what we do and its meaning creates a unique drive into the teams.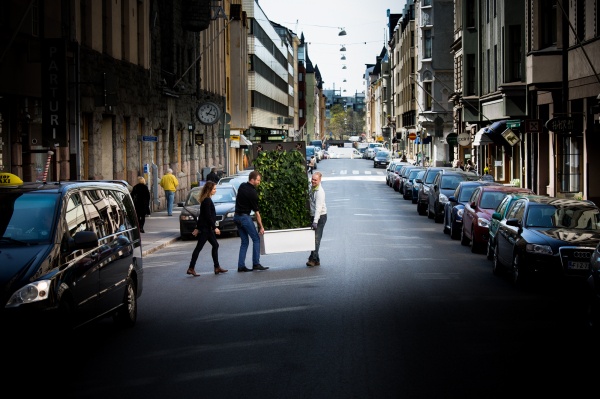 Naava is a team organization, and behind the success lies autonomous teams we refer to as cells. Plant production, Hardware production, Logistics, R&D, IT, Research, 'Revenue growth department', Naava Service and Global support. Together we are the Naava team, and without one cell, we are nothing.
The Naava team should rather be called the Naava tribe. Like Aki Soudunsaari, a team researcher and one of our founders says: "A team is mostly a group of max twenty persons, a tribe is the next unit from a team's twenty persons to up to 150 persons. Additionally, we are about to start cooperating with around a thousand 'crowd funders', aka our new owners. Interesting times for the Naava tribe!"
Our company's cells consist of experts from different fields, who all have a strong desire and passion in their own area of expertise. In a tight team the role of an individual is substantial. Each Naava-member knows the importance and meaning of their work.
We give freedom and expect responsibility. We want to avoid a stalking culture, we don't believe it's beneficial for anyone. Together we form a team of around 60 Naava members, who want to redefine the future.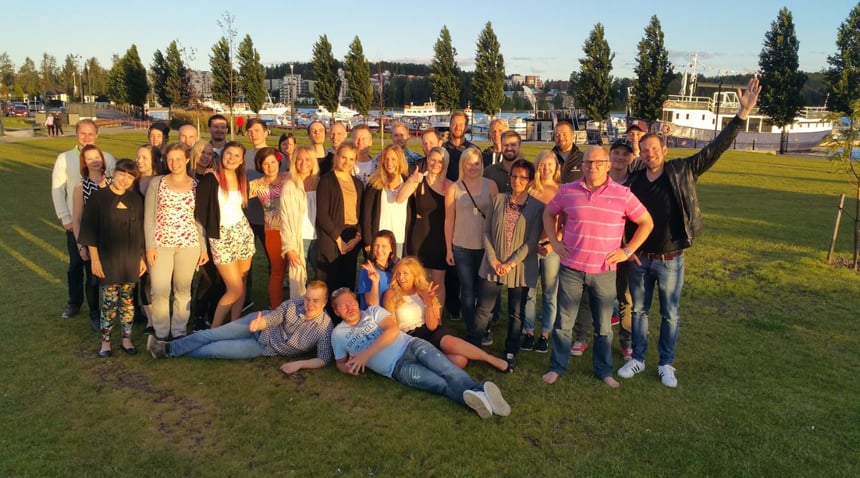 The Naava-team In Jyväskylä (Summer of 2016)


The Naava-Laine (pronounced as naavalainen) of the month lives and breathes enterprise culture
The Naava-Laine of the month (inspired by the superstar of the future Patrik Laine) is the embodiment of our values in our team. We reward one team member every month, who has performed amazingly and in an exemplary way in their work, following Naava values.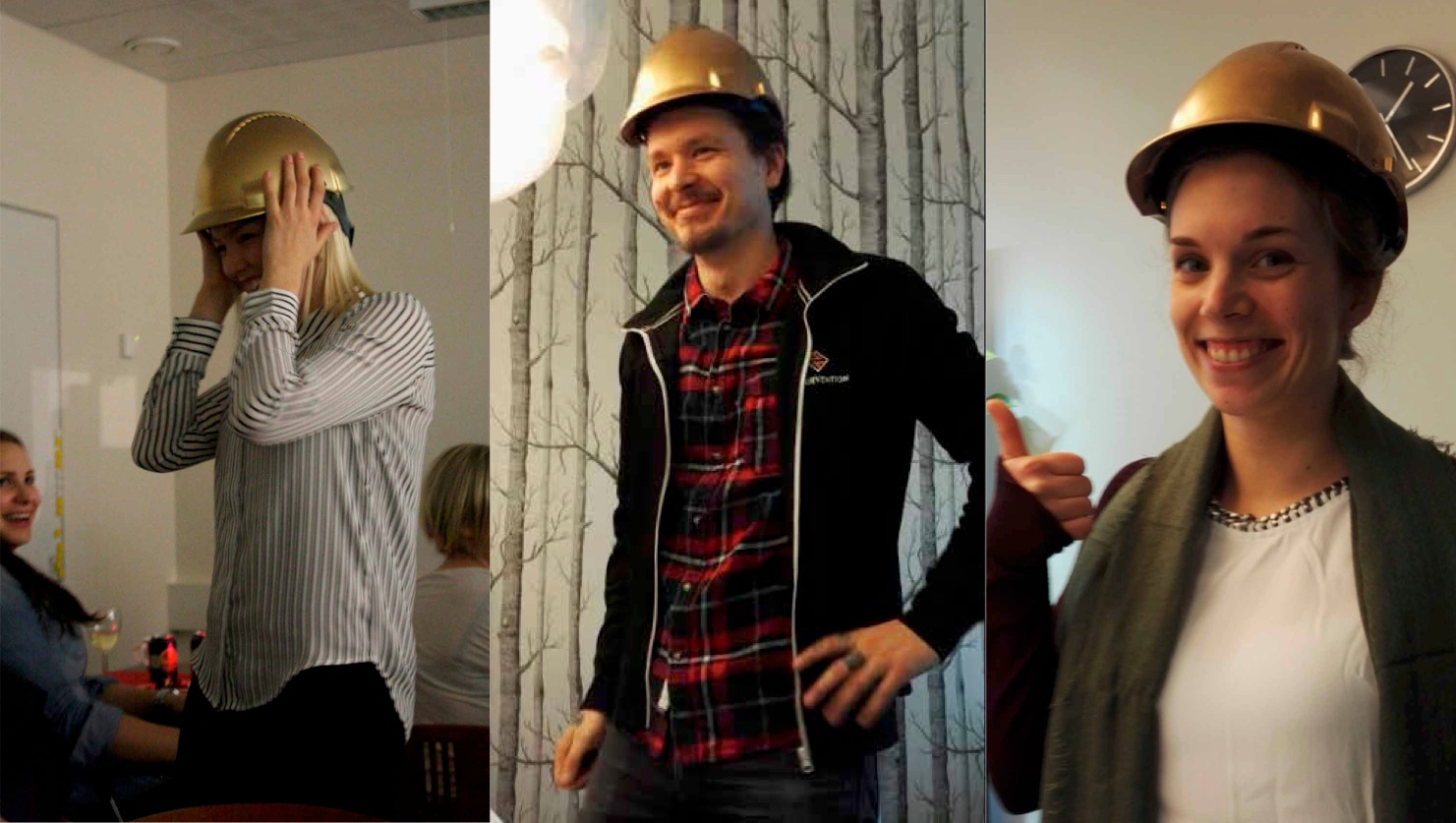 Our values steer our actions, that we feel passionate about. This can be seen in the details of our everyday life, as well as in the bigger picture. Behind everything, is the idea of doing things together and working as a team. At the same time, we want to be brave in our actions. The world can't be changed by staying inside the comfort zone.



"Play for the name on the front of the shirt, and they will remember the name on the back."

Naava's company culture guide works as the blueprint for the company's culture


You may also download our company culture guide from our Careers page


Bravery and pioneering break these boundaries and make us who we are. At Naava, we have agreed on common rules of fair play and honest spirit since the beginning.
When everyone knows these rules, our everyday lives run much smoother, because there is no need to constantly remind others about them. They are the green thread of our everyday routines.


Team members constantly have a say in how the team is built, and the work. Team spirit is being built already in the recruitment stage, in the opportunity to affect the decisions.

-Samu

An atmosphere of openness is vital for us because it is the most fertile environment for new innovations. As pioneers of the industry, we want to maintain the atmosphere of curiosity and courage, where the whole world is open and full of opportunities. We believe that there are no stupid questions or ideas. Sometimes these can work as an opening for a discussion that creates something revolutionary.
For those who want to develop in their everyday lives and find ideas that fit your company culture, we hereby publish our company culture guide. It is our blueprint for a Naava house, including our commonly agreed game rules and ways of doing things.