Our service has been created to let you enjoy nature's benefits inside as effortlessly as breathing. Everything begins with Naava itself. See how the product eases the lives of everyone related below.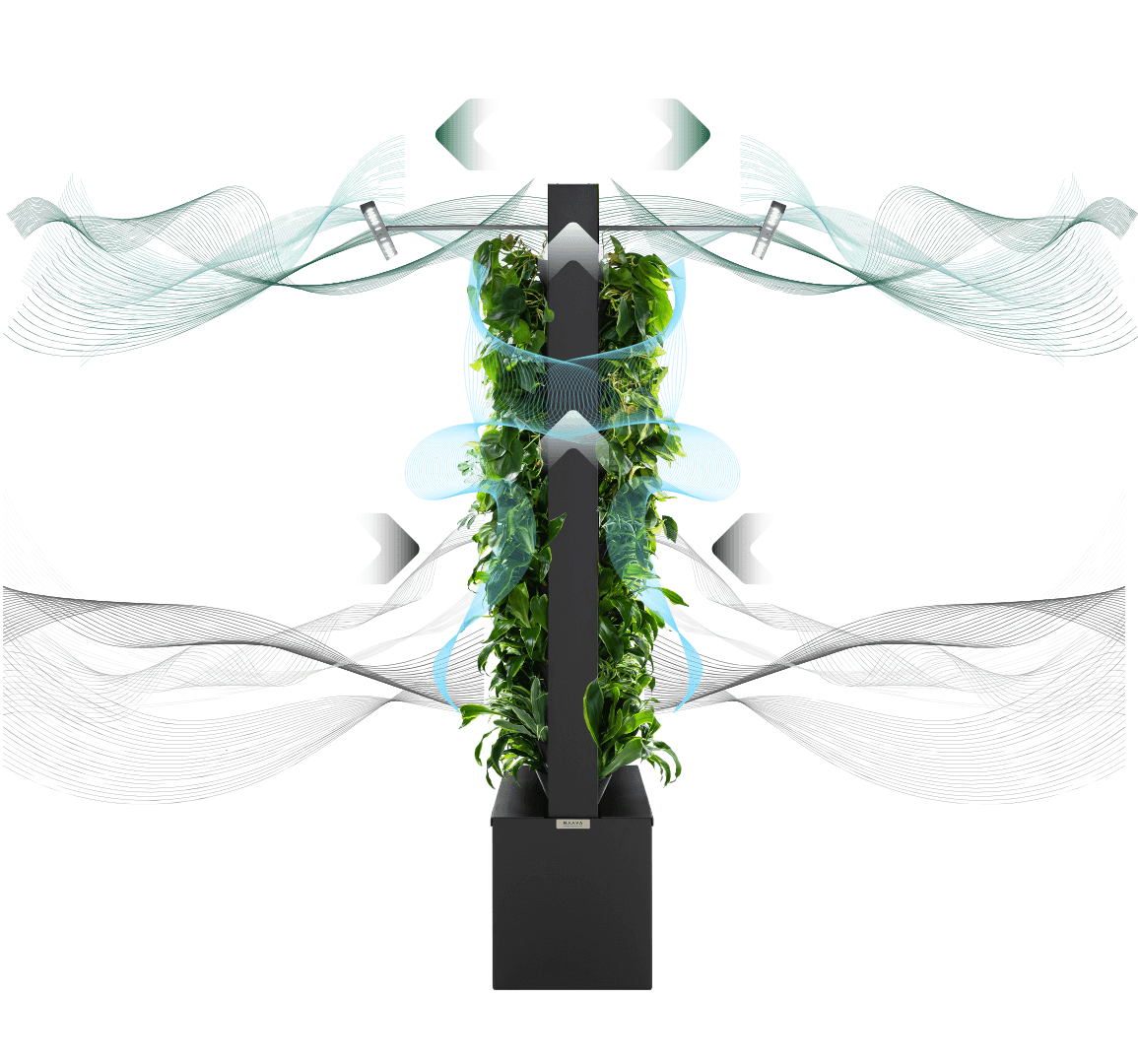 House-trained creatures
Naavas can take care of themselves due to their built-in technological innovations. They have automated watering, an AI-supported mind for adjusting airflow settings, and 24/7 remote control availability. With these features, Naavas can withstand way longer service intervals than regular green walls. This is not only easier for the owner, but also a lot more sustainable way to maintain indoor greenery.
Still, once in a while, Naava's require some more serious health treatment, as well as all other living creatures, do. Learn how we enable smooth and easy co-living with our service operations.
We got you
As Naava requires maintenance, our service personnel can notice that via our 24/7 remote controlling. Hence, they will visit only when necessary. During the visits, our professional Naava care-takers will nourish all plants, replace some if needed, optimize the overall look by utilizing our automated systems, and fill the water tank if agreed so.
Our service includes an extensive guarantee, which ensures that there will be no surprise costs involved. If a lamp burns out, we replace it. New plants, nutrients, growth medium and pot replacements are all included in our prices.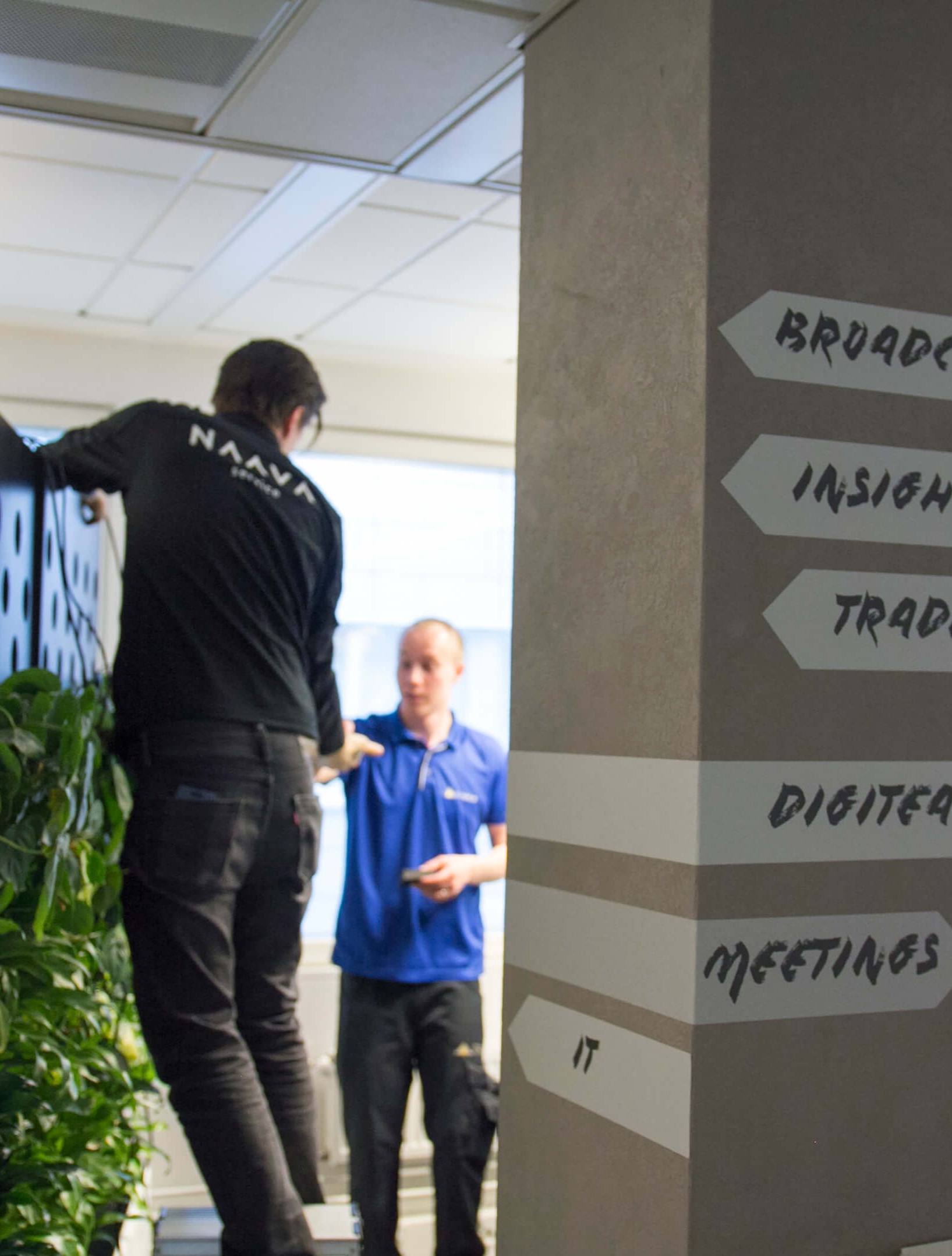 Do you have questions about our service? Hit us up!