Naava green walls are easy to install and move, and topped off with automation so you can design green interior solutions that stand the test of time.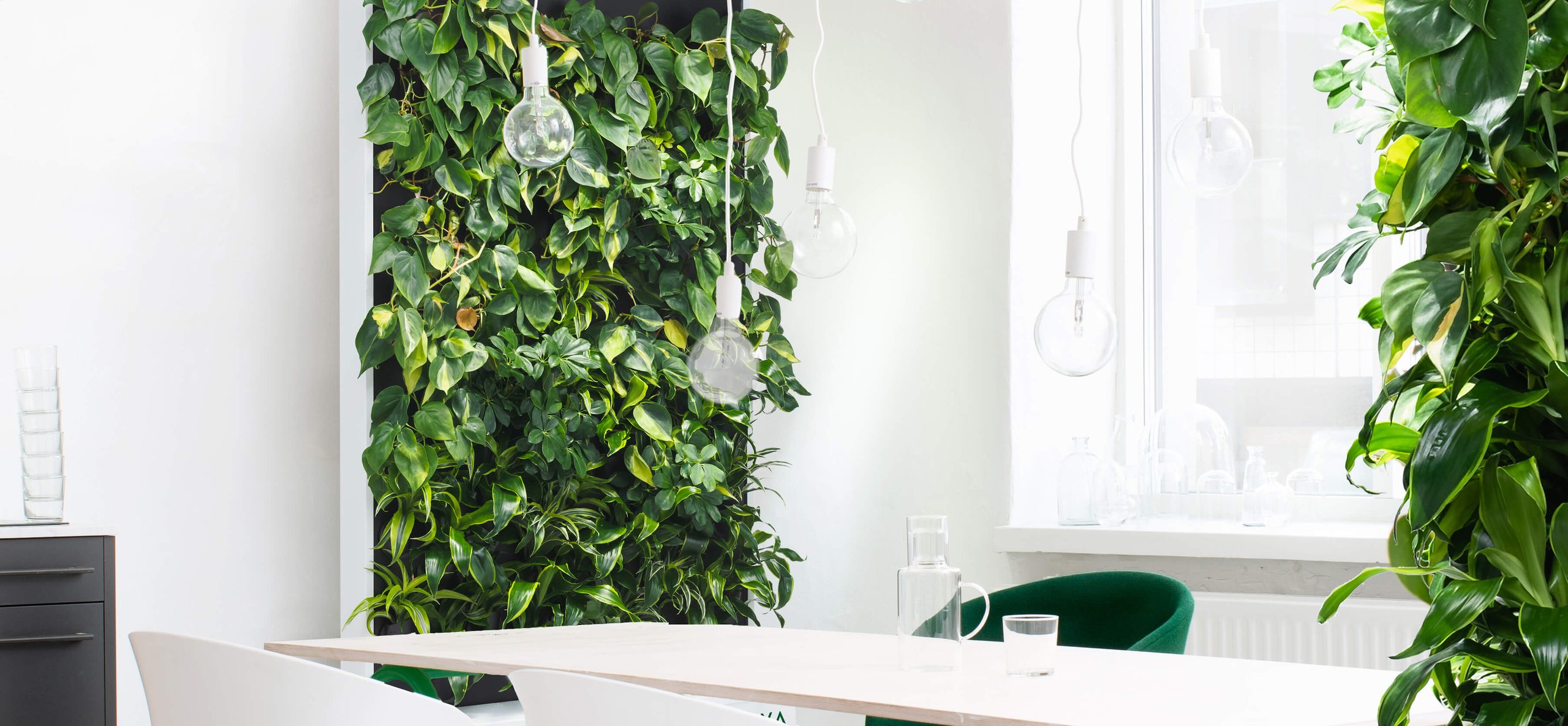 Minimalistic design enhances the beauty of nature
Naava's polished, Nordic and minimalistic design has been created to bring the effects of nature and fresh air indoors. The main focus remains on the lush beauty of the plants, while hidden inside the frame there are various functions enhancing the ease of use from artificial intelligence to automated irrigation.
Naava product family covers a wide range of options from wall-integrated to free-standing, tall or low, one- or two-sided models, enabling nature to be brought indoors effortlessly.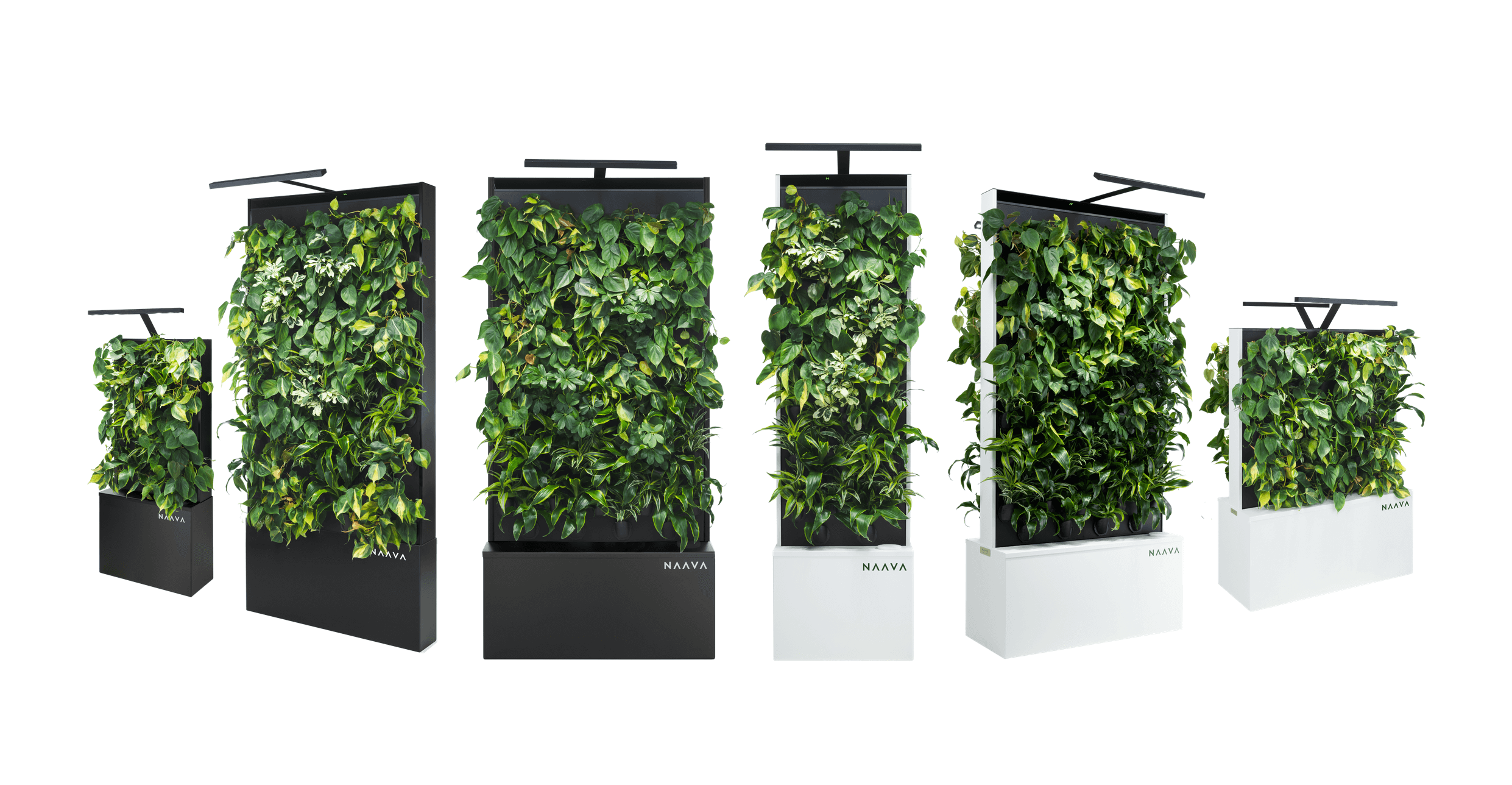 Download 3D models
Use Naava 3D models in your design! The package contains Archicad (.lfc), AutoCAD (.dwg), Revit (.rfa), Rhino (.3dm), SketchUp (.skp), and MAX (.max) -documents.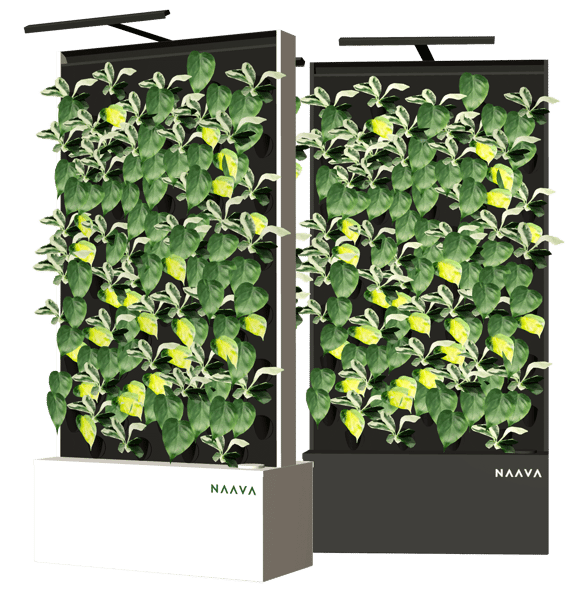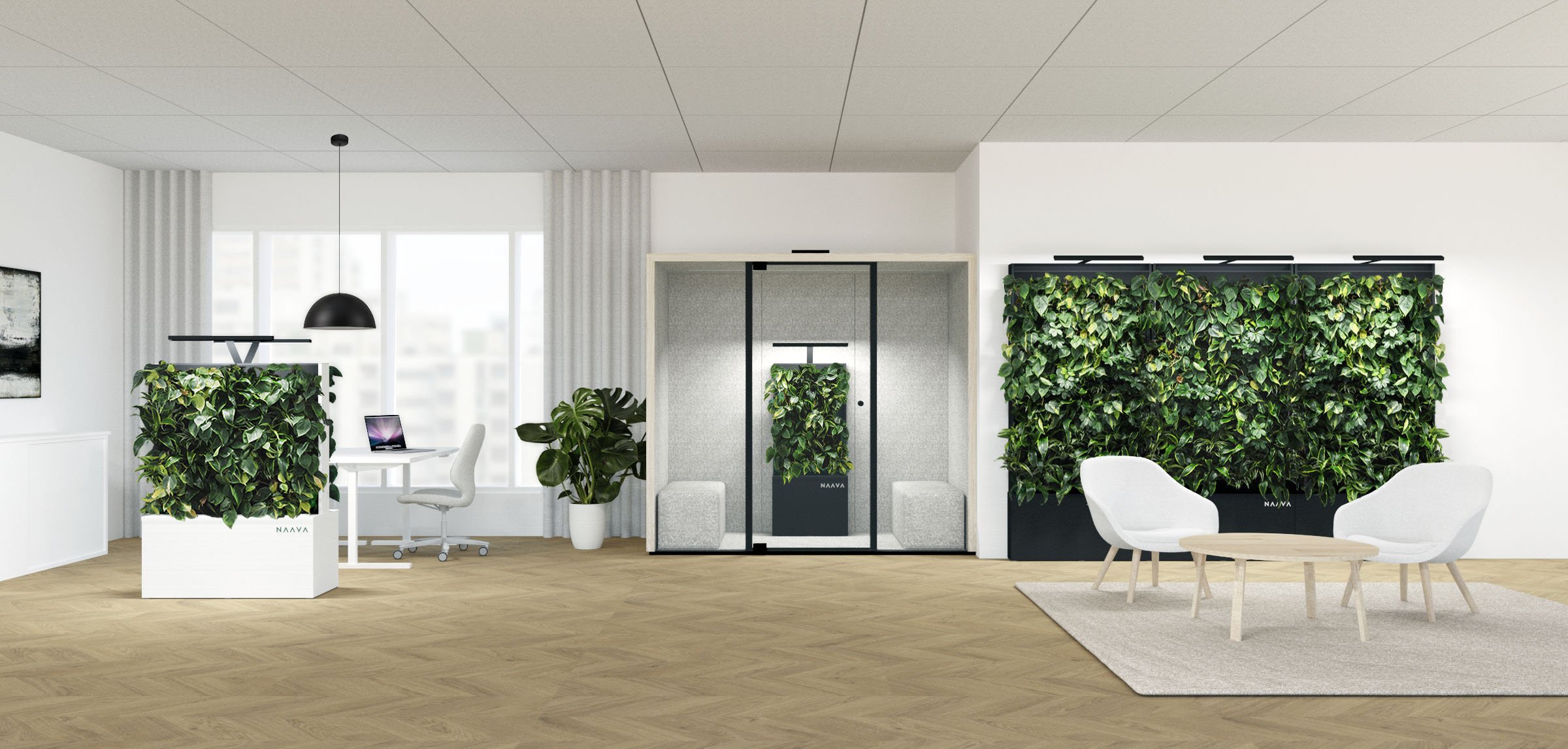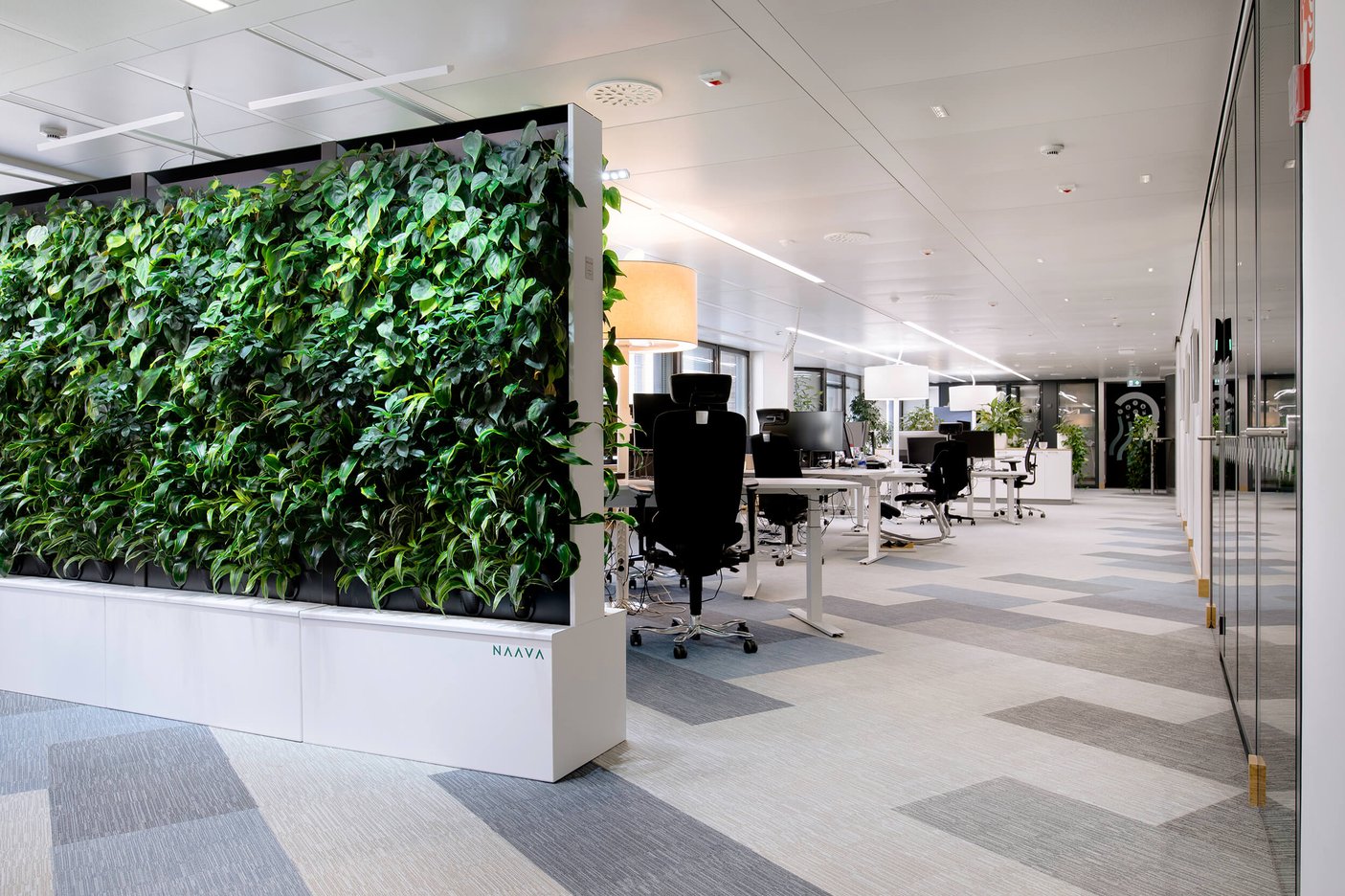 Privacy and safety
Create nooks of privacy to the space by using Naava as a space-divider.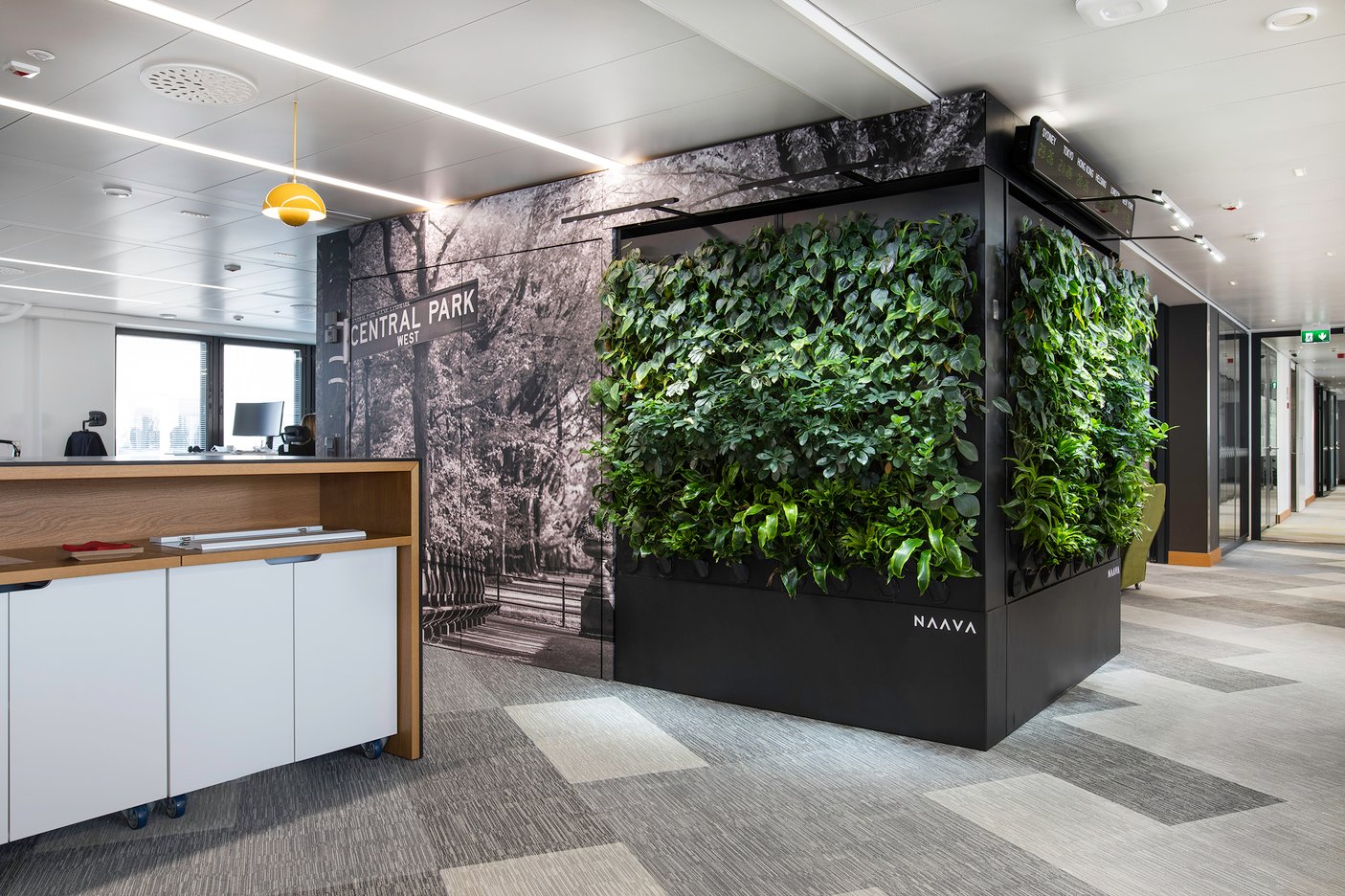 Larger installations
The modular design of Naavas enables you to create larger, more striking entities. By placing different sizes of the same model side by side, you can effortlessly create an element to remember, by embedding Naava to the wall it blends in with the space even more seamlessly.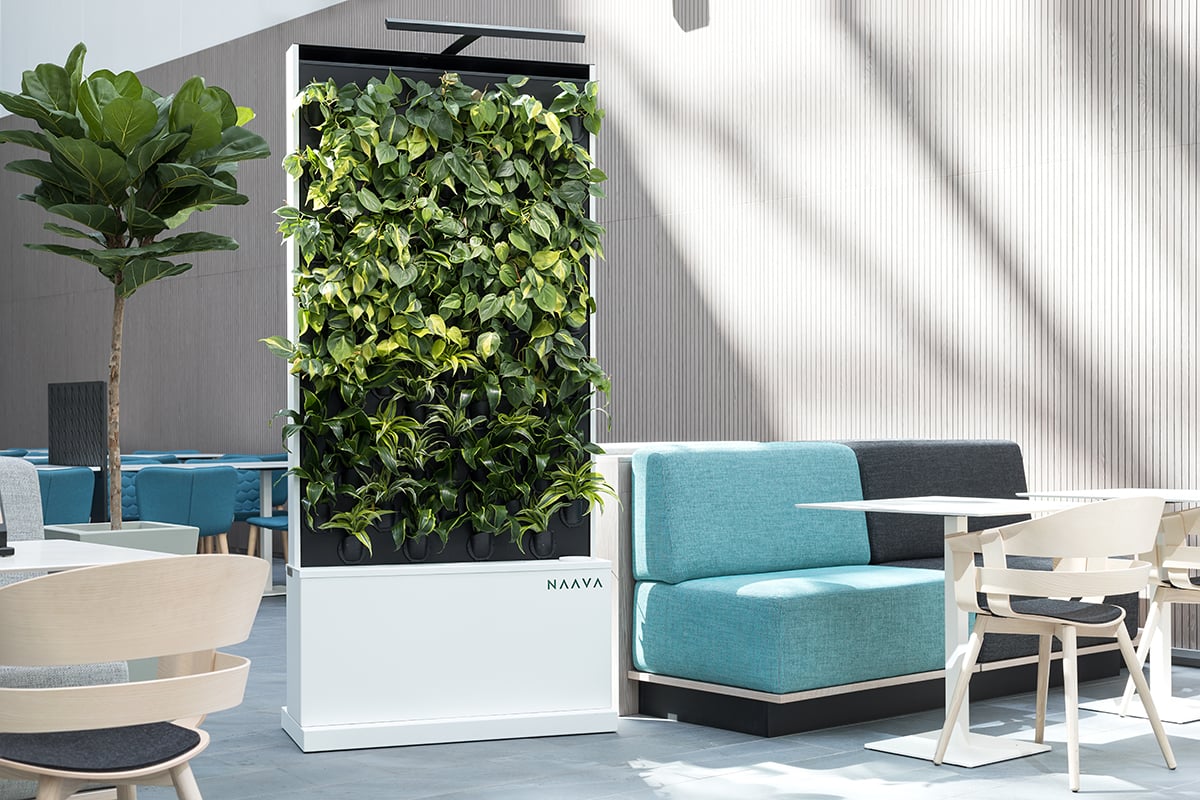 Flexible solutions
As Naava's are not connected to a plumbing system, they are easy to move and adapt according to the function of the space. With Naava Skate, you can change their position whenever you want.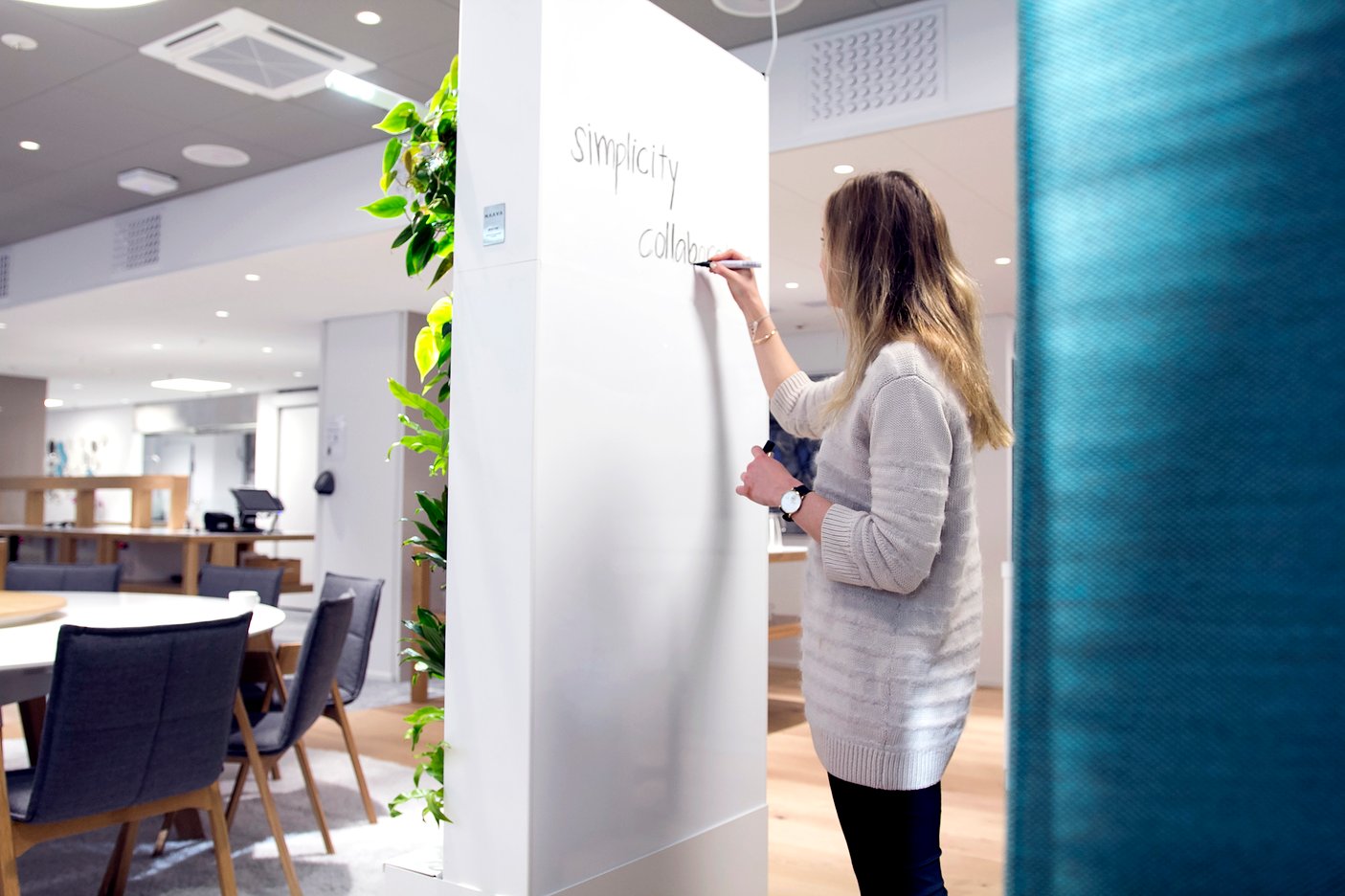 One product, many functions
Among being an air purifier, Naava can act as a beautiful eye-catcher and a space divider as well. As an optional feature, you can add even more functionality with a magnetic whiteboard.