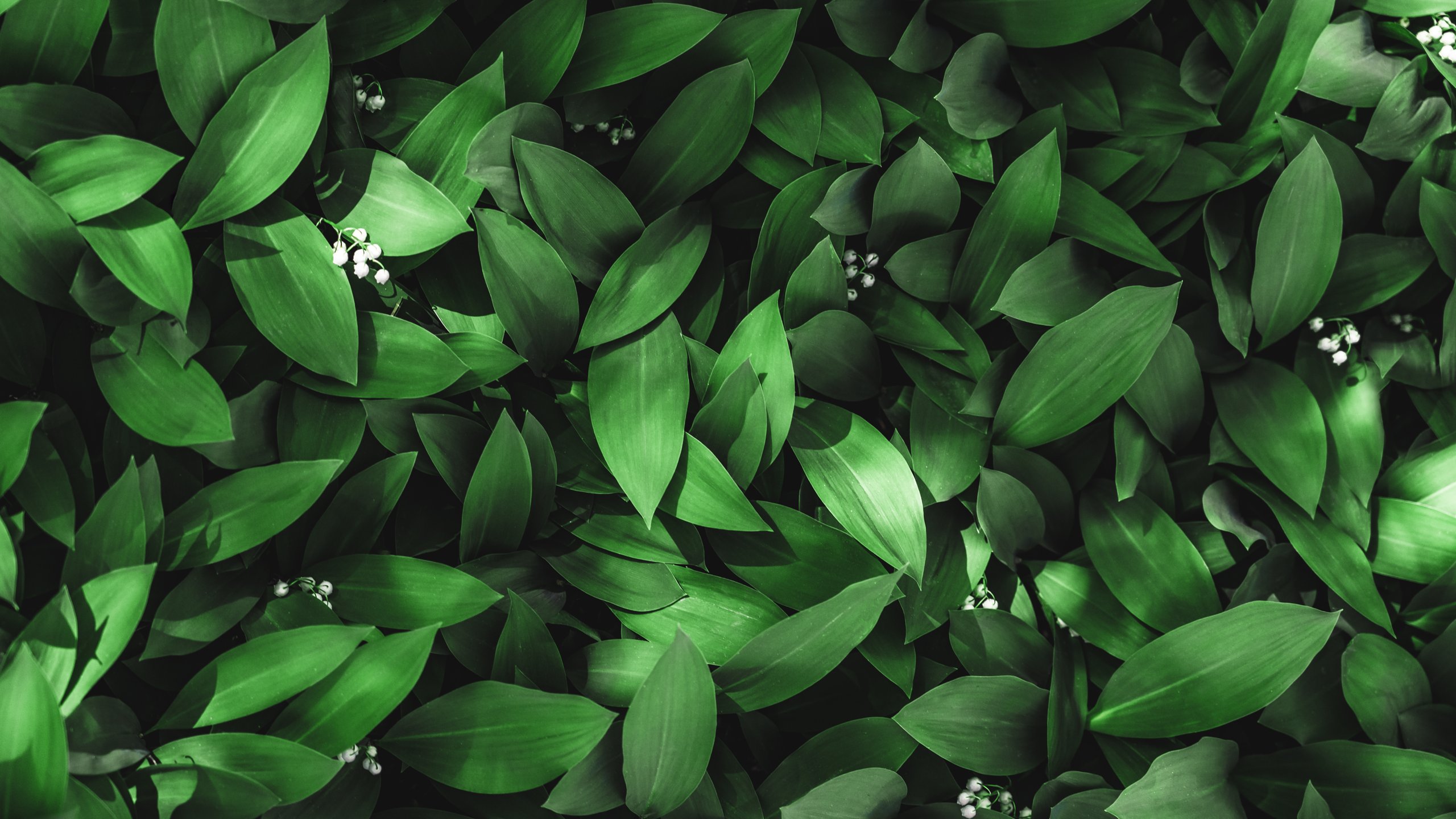 Like so many other new and exciting innovations, Naava Green Walls raise a lot of questions. We listed the most frequently asked questions and their answers: What is Naava and how does it work?
1. What is the innovation behind Naava?
2. What does Naava need?
3. What is the effect of Naava?
Acquiring a Naava
1. What is the innovation behind Naava?
1.1 WHAT ARE THE FUNCTIONS OF NAAVA BASED ON?
The idea is based on a space study conducted by NASA, where microbes and their purification efficiency were researched. Active air circulation and an inorganic growth medium are at the core of the innovation. The growth medium is ideal for the microbes dissolving impurities in the plants' roots. In other words, we utilize the microbes of the plants in the same way as water is treated in wastewater treatment plants. The process is called biofiltration.
1.2 WHY ARE ITS FUNCTIONS MONITORED REMOTELY AND WHAT DOES THAT MEAN?
Unlike typical green walls, Naava is a smart and active green wall, which purifies indoor air. This is done with the help of nature, automation and active air circulation. Due to its active air circulation, the plants in Naava are put to the test. In order to support them in their challenging task of purifying air, we use automation and artificial intelligence to ensure that the plants receive the right amount of water, nutrients, light and rest, at the right time. All of the smart green wall's actions are monitored and controlled remotely through a cloud service. Artificial intelligence also predicts and adjusts its functions depending on the air humidity and outdoor air circumstances, in order to optimize indoor air to best suit our health.

1.3
WHERE ARE NAAVAS MADE?
Naava Green Walls are handcrafted in Finland and the United States. The production materials are carefully selected to be as environmentally friendly as possible. All materials go through months of testing in extreme conditions.
1.4 WHAT PLANTS DO WE USE AND ARE THE PLANTS REAL?
The plants of Naava Green Walls are houseplants, such as Philodendron and Asplenium. Every one of the plants is carefully selected according to NASA's list of most efficient air filtering plants. This way we can ensure optimal air purification efficiency and top endurance. We have tested over 120 different plants species over the years and still work towards finding the best plants. Our air purification technology creates demanding living conditions to the plants, which means that only a few selected species pass the test to become Naava plants. Nature can be tricky, but with the help of technology, we aim to create stable and safe living conditions for our plants.
Our plant selection includes about 10 species which are used by our plant production team members to create striking arrangements to each and every Naava. When acquiring your own Naava, you can request your favourite species which you can find in our Design Guide.
1.5 DO THE PLANTS CAUSE ALLERGIES?
It is important to us that everyone can enjoy the benefits of Naava, regardless of allergies or other symptoms, and that is why Naavas are designed to be allergen free. Additionally, they do not grow in organic soil. Did you know that the spores of soil are often the reason behind symptoms of allergic reactions? Naava Service carries out regular maintenance visits to ensure that Naavas won't produce any pollen, spores or odors which are the main causes of allergies. However, it is good to remember that the Naava plants are not meant to be eaten.
1.6 IF THE PLANTS DO NOT GROW IN ORGANIC SOIL, WHERE DO THEY GROW?
The plants grow in an inorganic growth medium, created right here at Naava. The growth medium is developed in a way that allows the plants and microbes to grow and activate to the best of their abilities, thus offering as much living space for the microbes as possible. This growth medium is the outcome of a number of research and tests conducted to find out the best growth mediums and their consistencies. It is an optimal growth medium for plants and air purification, and does not cause any symptoms to people.
2. What does Naava need?
2.1 WHY ARE THERE LIGHT FIXTURES ON NAAVA GREEN WALLS?
With the help of scheduled lighting, the plants are guaranteed a normal circadian rhythm, any time of the year, even during darker months. The amount and brightness of the lighting is controlled to best suit the needs of the plants. This means that Naava can even be brought into a space with little to no natural light.
2.2 WHY DOES NAAVA HAVE FANS?
Naava Green Wall has fans at the top, ensuring enhanced air circulation to the microbes living in the roots of the plants, and blowing the purified air back to the surrounding space. This means that Naavas are biological air filters circulating air. Despite the air circulation, Naavas are rather quiet and don't cause any major noise or sound. The air circulation can be heard as a low, steady blow. We have chosen the most silent fan possible for Naavas and it's volume level reaches 21dB at most. About twice a day, as Naava waters itself, you can hear a waterfall-like sounds for two minutes at a time.
2.3 HOW MUCH ELECTRICITY DOES NAAVA USE?
Naava uses approximately 1€/month (including water and electricity).
2.4 HOW OFTEN AND WHY ARE NAAVAS MAINTAINED?
Naava Service is responsible for the first-rate installation and maintenance of Naavas. During each maintenance visit, the team ensures Naavas stay healthy and that their air purification efficiency stays optimal throughout the year. This way Naavas look fresh and beautiful even years later. During the installation, Naava is registered to the remote monitoring system and prepared to work according to the AI. The first maintenance visit is about 20 days after installation, after which the service team visits Naava every 6 weeks, depending on how the green wall is doing. During winter, Naava is usually maintained more often, as the living conditions are more challenging.
Customers have the option of choosing between regular service or premium service. With premium service, the water tanks are filled regularly. Some customers prefer to do this on their own, or to include it in their cleaning service contract. In these cases, a regular service contract is enough. Get to know more about Naava Service here.
2.5 WHAT DOES NAAVA REQUIRE FROM ME?
Naava's functions are automated making it the ideal, effortless solution for office environments where there is no time to take care of houseplants. Naava has automated irrigation, lighting and continuous air circulation, ensuring an optimal work environment. All that you have to do is fill the water tank. The easiest way to do this is to make it into a weekly routine. If needed, Naava will send a notification to your phone whenever it needs more water. When filling the water tank according to the instructions, there is no need to worry about any chance of water damage or leaking.
2.6 WHAT DOES NAAVA REQUIRE FROM THE SPACE IT'S IN?
When acquiring a Naava, it is important to take note of its requirements for electricity, water and lighting as well as the size and number of Naavas in relation to the space. Due to its smart technology, Naava requires electricity, which is why there should always be a plug in either next to Naava or directly above it. In addition, the green wall requires a 3G network for its remote monitoring and control to work.
You won't have to worry about lighting as every standard model of Naava comes with its own automated lighting fixture which ensures the optimal circadian rhythm for the plants.
In terms of air conditioning, Naava shouldn't be placed next to the outlet as the purified air would then go straight out of the room through the outlet. Instead, it should be placed under the inlet. This way the fresh air can travel through the entire space before it disappears through the outlet. You can read more about these requirements in our Design Guide.
2.7 CAN NAAVA BE MOVED?
Naava is a piece of green furniture which can easily be moved around from space to space just like any other piece of furniture. However, you should always contact Naava Service before moving the green wall. Make sure you do this well in advance so that the maintenance service can book in the time for the move and equipment, no matter whether you only want to move it within the space its currently in or to a new address.
Note that Naava One and Naava Duo models can either be placed against a wall or freestanding, but Naava Slim model has to always be secured to a wall.
3. What is the effect of Naava?
3.1 WHAT IS THE EFFECT OF NAAVA IN PRACTICE?
Naava's effects are not only limited to the improved quality of air, microbial balance and humidity. Instead, these effects together with the biophilic benefits lead to increased cognitive performance, energy levels and overall health. All these make us more alert and productive. Despite its active air circulation, Naava doesn't produce any sort of a breeze but rather draws people in to breathe fresh, natural air. For instance, the indoor air purified by Naava can prevent dryness of eyes and throat and spread of flu. Read more about its health benefits.
3.2 HAS THE AIR PURIFICATION EFFICIENCY OF NAAVA BEEN SCIENTIFICALLY PROVEN?
Yes it has. The basis for an air purifying green wall innovation created by NASAs discoveries and Naava's biofiltration technology has been scientifically researched and proved by BRE's recent study which was conducted in collaboration with University of Technology Sydney. The research shows that Naava reduces up to 57% of the harmful MEK chemical in indoor air in a single pass. In a real office environment, air passes through Naava and its biofilters again and again, thus effectively and continuously reducing the number of harmful chemicals in indoor air. Read more about the study and Naava's unique biofiltration technology here.
4. Acquiring a Naava
4.1 WHAT OPTIONS ARE THERE FOR ACQUIRING YOUR OWN NAAVA?
Contact your local retailer to find out whether we are available at your location and for the current price list: www.naava.io/contact