Events
Naava at Design Helsinki
Inside an office building in the heart of the pulsing city of Helsinki is not where you'd expect to find a compelling nature-experience. Opening its doors in August, the new Naava showroom presents you with the future of indoor design.


Naava will be taking part in Design Helsinki 2022. Design Helsinki is a two-day fair that will bring the area to life under the summer sun with festivities to match. The fair will celebrate the area's local design showrooms who will welcome architects, designers, dealers, retailers and more with many exciting events.
Welcome to the brand new Naava Showroom in the heart of Helsinki. Discover the biophilic office environment and learn more about our wonderful showroom partners. In addition to having open doors we will have a breakfast event on Aug 24th, where you can enjoy a lovely breakfast with us and listen to a keynote and a panel discussion about biophilic work environments.
Open doors & nature trail
When: 24.-25.8.2022
Where: Naava Showroom (Mannerheimintie 4, 2nd floor, 00100 Helsinki)
Come at any time between 9-18 to talk with us and experience the nature trail that guides you through a future office
Breakfast event IS FULLY BOOKED (You can still register to visit us during the day for the nature trail)
When: August 24th: 8.15-11.00
8.15 Breakfast
9.00 Opening words from Naava
9.15. Keynote from Heli Rautjärvi: Working environments as a cultural platform and competitive advantage for clients and talent
10.00 Panel discussion, with moderator Tomi Kaukinen and speakers Heli Rautjärvi (psychologist), Enni Karell (Naava), Sini Pankka (Nespresso) and Niina Sihto (Fyra).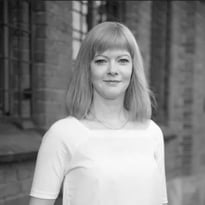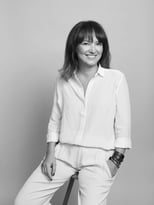 Tomi Kaukinen, Cuckoo Workout

Heli Rautjärvi
Heli is an organization and management development expert who has worked in both the public and private sectors. Heli believes that a motivated worker looks for and finds the best solutions in his work, uses his time wisely and achieves results. Heli's mission is important, nobody should go to work on Monday morning. As a psychologist, Heli always tries to look deeper than the surface.
Enni Karell
Enni Karell works as an interior architect and a biophilic design specialist at Naava. She is interested in human centric and sustainable design solutions which are both core parts of biophilic design as well as values of Naava. When planning the new Naava showroom she used her knowledge of biophilic design and focused on making the space useful for showcasing different Naava solutions but also a versatile working environment for the company employees.
Niina Sihto
Niina Sihto is one of the four CoFounders and Senior Designers of the internationally acclaimed design agency Fyra . Spezialised in workplace design and concepts, she handles different cross sectional projects while also teaching interior architecture at Aalto University.
Sini Pankka
Sini Pankka (CEO of Nespresso Professional & BE WTR) is your go-to-partner for amazing beverage concepts that improve your well-being at work: Nespresso coffee, Kusmi Tea and BE WTR filtered water taps.