Events
Naava and Vitra Breakfast Event
Naava and Vitra's Breakfast Event on the 9th of September *EDIT* Event is now fully booked
During Helsinki Design Week Naava in collaboration with Vitra will host a breakfast event at the new Naava Showroom on Sep 9th. We will have an amazing keynote from Tim Reusch from Vitra. Mr Reusch is an architect and his work today includes creating new workplace concepts, analysis of organization, communication and workflow in space, evaluation of space and office strategies, consulting and conceptual planning. You will also have a chance to tour Naava's gorgeous Showroom and see Vitra's wonderful furniture as a part of the biophilic office environment, all while you enjoy a healthy breakfast in the heart of Helsinki.
We will also have a short speech from one of our Showroom partners, Signify. Signify is the world leader in lighting with their product brand Philips. Their connected lighting offerings bring light and the data they collect to devices, places and people - redefining what light can do and how people use it. You will have a chance to explore Signify's light solutions in our Showroom.
When: September 9th, from 8.30-11.00
Where: Naava Showroom, Mannerheimintie 4, 2nd floor
What: Breakfast and an interactive keynote from Tim Reusch, Head of Vitra's Consulting and Planning Studio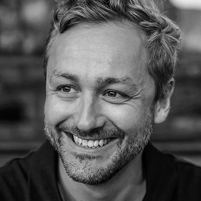 Tim Reusch Keynote: New Workplace Purpose
How you can strategically orientate space to establish new work modules and ensure the process of evolving? What makes the workplace an asset for the employees and the company itself?