Events
Naava at Stockholm Furniture Fair 7.-11.2.2023
As the world's largest platform for Scandinavian design, Stockholm Furniture Fair attracts professional visitors from over 100 countries, making the fair an attractive playground for exhibitors. Stockholm Furniture Fair offers a dedicated program with keynote speakers and inspiring design and architecture talks.
This year Naava is attending the fair with another Finnish company, Taiga Concept. Taiga's minimalistic and functional soundproof workspaces with a strong connection to nature fit together with Naava's brand perfectly. You can find us and our smart green walls at Taiga's stand. Come experience the power of nature indoors.
When: 7.-11.2.2023
Where: Stockholmsmässan, Mässvägen 1, Älvsjö, Sweden
Stand: A21:22
Why is it important to create more attractive offices? How can offices support our brains in the best way? Where do we use our brains optimally? Join us for a fika, to enjoy some refreshments and discuss these topics with Naava and Taiga, and our experts professor and researcher Susanna Toivanen, and behavioral scientist Thord Nossborn.
Thord Nossborn, CEO Affärskraft
Affärskrafts's goal is to create lasting behavioral changes that lead to "more power in business" based on knowledge of people and business. They have created the concept of Brain Lean® for how brains should work optimally together and are closely following the research that is done about our brain's way of functioning within a workplace. Their areas of work span business and skills development within the organization. , leadership, management team, sales, service, communication, team, conflict, crisis, employees, HR, adjustment, managerial support, and coaching. Thord will join us on Tue 7.2.2023 at 14.00.

Susanna Toivanen is a professor of Sociology, particularly at Work Life Studies, at Mälardalen university. Her research area is broad, covering topics of working life and health and social inequalities in health in working populations. She is famous for her research work about the Sustainable offices of the future; she also focuses on outdoor office work and its effects on employees' health, recovery, and new ways of working. Susanna will join us on Wed 8.2.2023 at 14.00.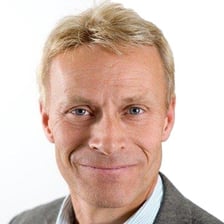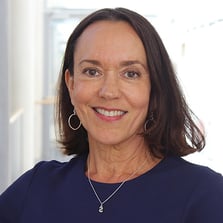 Send us a message, if you want to schedule a meeting at the fair or ask questions from our experts.