News Posted by Naava on 2022/02/07
Naava granted Best Green Wall Provider 2021 and Sustainability Excellence Awards
Naava has received two awards at the 2021 European Enterprise Awards:
Best Green Wall Provider 2021
EU News Sustainability Excellence Award 2021
Now in its fourth year, the European Enterprise Awards organized by the EU Business News aim to recognize efforts and innovations of businesses across Europe who enrich the economy year after year. After careful evaluation by the EU Business News, green wall company Naava was selected as "Best Green Wall Provider 2021" and rewarded with a "EU News Sustainability Excellence Award 2021".

EU Business News carefully evaluates everything from a business's - or individual's - performance over the past 12 months to ensure that only the most deserving parties walk away with one or multiple of its prestigious awards.
EU Business News is a quarterly publication that aims to provide its readers with the very latest business updates from across the European Union. The publication boasts an informative newsletter, a regularly updated website, and a series of awards programmes showcasing the excellence of businesses and the individuals behind them.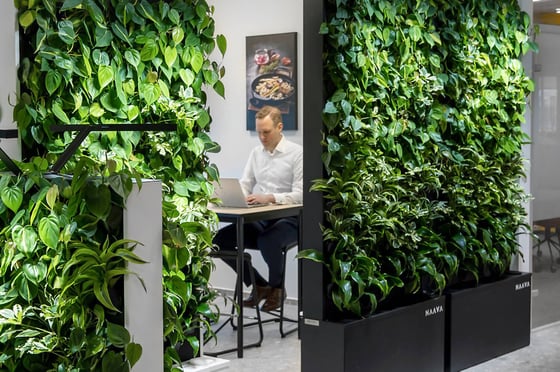 "Naava strives to improve the human experience and sustainability in buildings", says Naava CEO Arttu Salmenhaara.
"At Naava, we believe sustainability is all about people and nature. It's about creating and supporting the economic, environmental, and social conditions that allow people and communities to reach their full potential. It is about enabling the long-term well-being of current and future generations. Our sustainability begins from honouring the inherent connection between our actions and our impact.
There are more than 390 000 people under the influence of Naavas as you read this. They are healthier and happier thanks to the forest-grade air and biophilic impact we are able to provide them with."

Learn more about the winners of the 2021 European Enterprise Awards: