News Posted by Naava on 2022/11/11
Naava joins the UN Global Compact
Our commitment

Naava has recently joined the United Nations Global Compact initiative, which pursues to conduct companies worldwide to align their strategies and operations with principles on human rights, environment and anti-corruption.
Joining the initiative is a commitment from us to operate responsibly, in alignment with universal sustainability principles, take actions to support society, and report to the UN Global Compact annually on our ongoing efforts.
We at Naava know that we're always been a responsibly operating company that gives more than takes, and are constantly working on making our sustainability-related actions more visible. During 2022, we've taken a big leap forwards with this, and during the next year we wish to become much more transparent about our sustainability and set clear goals for our future operations. Committing to the United Nations Global Compact is our first act on this path, which ties us to work within the demands of the ten principles of the Global Compact initiative.
With this said, you can expect Naava to provide a constant stream of sustainability-related input from this point on. Our first Communication on Progress report, which is the Global Compact's primary mechanism for monitoring partner companies' progress against the Ten Principles of the UN Global Compact, will be published during the second quarter of 2023.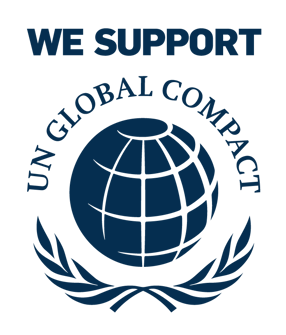 CEO Greetings
"We are very proud to join the United Nations Global Compact in its mission of making the world a better place to live now and also for generations to come. At Naava, sustainability is truly at the centre of everything we do, a key consideration in every decision we make, much like quality. Now we are motivated to take the ten principles of Global Compact along to our sustainability-related prioritization.
When most people look at Naava's products, they see a beautiful green surface and the association with sustainability is immediate. For us at Naava, this creates a responsibility of being worthy of that perception. Joining the United Nations Global Compact initiative is an important step for Naava, and first of many actions we will execute to show our commitment to the health of our globe and its people."
Arttu Salmenhaara, CEO