News Posted by Naava on 2022/01/27
Bringing Nature Indoors: Naava Raises €7m to Kickstart Global Expansion and New Product Lines
Naava, a world leader in green walls that produce outdoor air for indoor environments, today announced a total equity investment of €7M, led by Stockholm-based Nidoco AB (a subsidiary of Virala Oy Ab owned by Alexander and Albert Ehrnrooth), and joined by Mika Ihamuotila, Tesi, Mikael Hed, Benoit Wiesser, Teemu Päivinen, Antero Vartia, Butterfly Ventures, and the Hammaren family.


January 27, 2022, Helsinki
"We are excited to welcome new superstar investors who will help solidify Naava's global market leader position in green walls and furniture with living plants. The new round of funding will be used to fuel international growth, new products and solutions - all designed to have a significant positive impact on the health and well-being of millions of people in homes and offices," said Arttu Salmenhaara, CEO of Naava.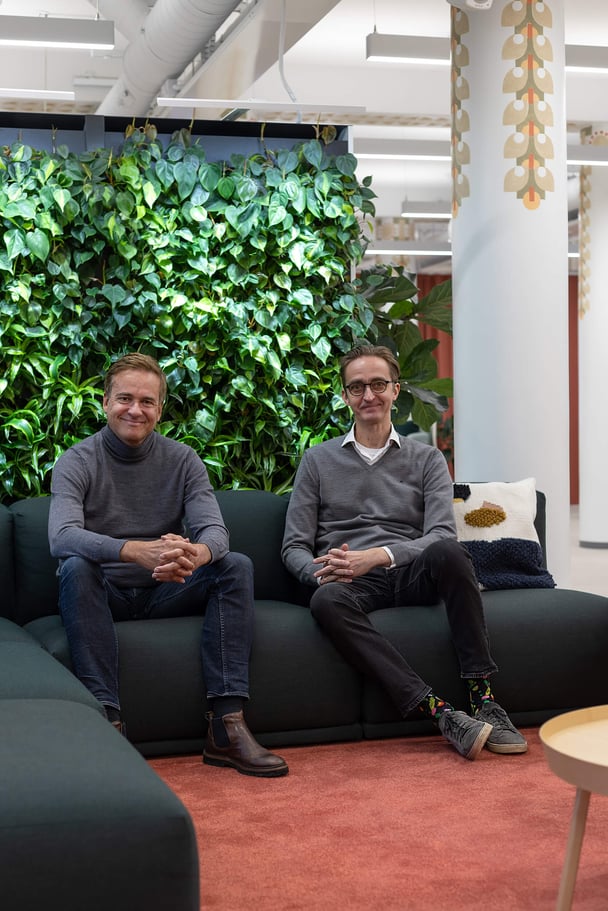 Investor Mika Ihamuotila and Naava CEO Arttu Salmenhaara

Naava's plans for the future
Next steps for Naava are to scale the current N-series offering by investing in marketing and sales channels as well as expansion in Europe and North America, while strengthening the company's presence in the Middle East.
Naava is on a global mission to improve the health of millions with its cutting-edge machine learning technology that combines tech with the power of nature. The company's green living plants combine nature's beauty and intelligence with modern technology and Scandinavian design, all with the sole purpose of creating healthy office and home environments.
"We are driven by science, and more specifically, biology. Human beings, whether in an office space or the comfort of one's home, must aspire to live in tandem with nature"
- Aki Soudunsaari, co-founder of Naava
Naava co-founder Aki Soudunsaari and investor Mika Ihamuotila

About Naava's investors
For Nidoco AB, joining as a new investor, Naava ticks all the boxes when it comes to Environmental, Social, and Governance (ESG) investing. "Naava is a true innovator with patented technology to improve the well-being of people in their homes and offices. The green walls - and the company's future products - reduce stress, improve overall well-being, lessen issues relating to illnesses such as asthma, and quite honestly just look good and bring joy to any environment," said Patrick Castrén, CEO of Nidoco.
In addition to Nidoco, the new round brought together an all-star team of Nordic investors, including Mika Ihamuotila, a Finnish serial entrepreneur and innovator, known for his prolific work at Marimekko, a globally celebrated fashion brand.
"As someone who draws his inspiration from Finland, I believe Naava epitomizes everything that is admirable and exciting about the Finnish innovation scene. Naava combines state-of-the-art technology with nature for the benefit of all of us.

I am excited to partner with Naava on this exciting journey to build better work environments and design solutions for homes and offices alike."
- Mika Ihamuotila, entrepreneur and innovator
Adding to Naava's impressive line of investors is Benoit Wiesser who believes that the entire world should benefit from Scandinavia's approach to health and design.
"As a nature-loving brand strategist and impact investor, I am excited to double-down on my investment in Naava and its team at this tipping point in its journey. Naava uniquely combines the Scandinavian DNA, vision and pioneering technology to become a natural leader in the global health-tech revolution. In Asia where I have worked for the past 20 years, people and organizations deserve a Scandinavian-grade quality of life, making Naava an exciting prospect from a human and value creation point-of-view."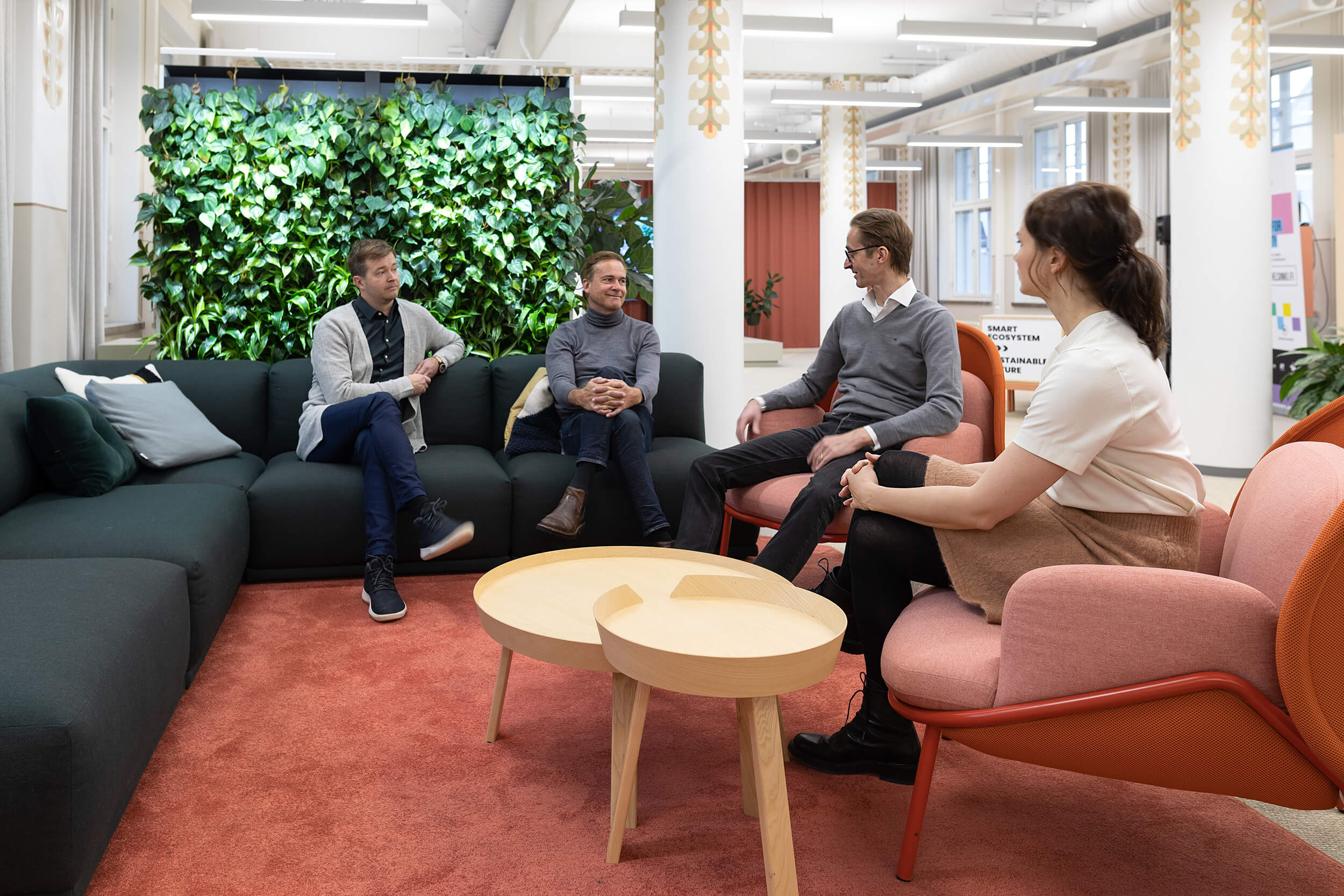 Naava and investor Mika Ihamuotila