News Posted by Naava on 2022/08/16
Naava Opens New Flagship Showroom in Helsinki City Centre
The future of the office is here: Welcome to Naava's new, biophilic Helsinki Showroom at Mannerheimintie 4!
Inside an office building in the heart of the pulsing city of Helsinki is not where you'd expect to find a compelling nature-experience. Opening its doors in August, the new Naava showroom presents you with the future of indoor design. Come and experience the power of nature indoors during the Design Helsinki 24.-25.2022.
As Naava's old showroom and office space was getting too small for its steadily growing needs, the company made the decision to start searching for a larger, more centrally situated location in Helsinki. And after packing all its belongings, unloading an abundance of moving boxes, and reassembling furniture and (of course) Naava green walls, Naava is pleased to inform you that the new showroom will soon be opening to the public at Mannerheimintie 4, 00100 Helsinki.
The new showroom presents its visitors with the future of biophilic office design, focusing on promoting and improving health, well-being, and safety. As part of Naava's efforts, the office-showroom was awarded the WELL Health-Safety Rating by the International WELL Building Institute (IWBI). The Health-Safety Rating is awarded to companies that show a deep commitment to staff, visitor, and stakeholder health and safety. At the showroom, you will also discover innovative and health-promoting design solutions by Naava's showroom partners Vitra, Nespresso Professional, Taiga Concept, Signify, BE WTR, and ARTOME.



During Design Helsinki (August 24-25), Naava is offering you a unique opportunity to come experience its nature-inspired, human-friendly showroom and learn more about how to design healthy, happy, and safe indoor environments. From August 24 to 25, the showroom will be open to the public, with Naava entertaining visitors by hosting a breakfast event, a panel discussion, and much more!
We are looking forward to seeing you at the showroom!
About our partners
Vitra
Vitra is a world-renowned furniture company. They believe in lasting relationships with customers, employees and designers, and stands for durable products, sustainable growth and the power of good design. Naava's Showroom showcases a variable selection of Vitra's furniture designed for the office environment.


Nespresso Professional
Countless surveys show the same result: coffee is important, and good coffee at work makes the whole difference! Offering Nespresso to your employees, customers and partners shows you care. Nespresso Professional coffee aims for sustainability beyond the coffee itself, reducing waste with single-cup press, and fully recyclable aluminum coffee capsules.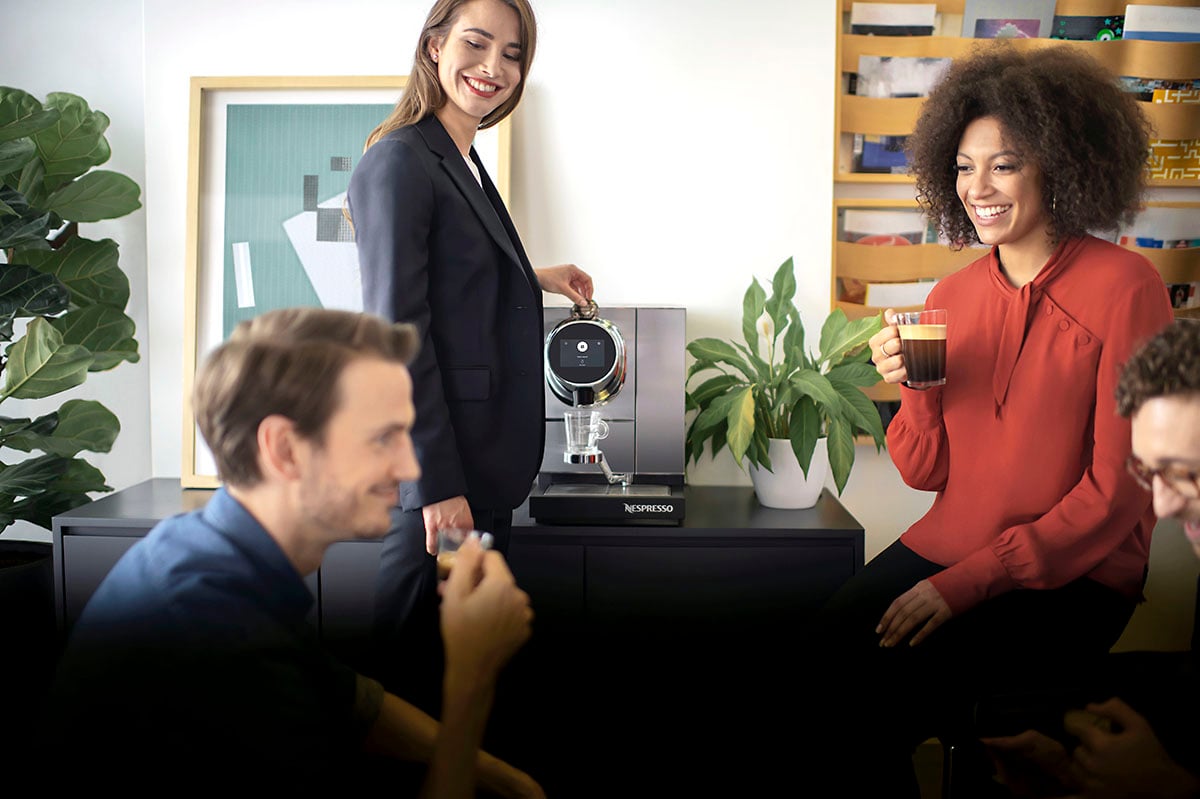 Be WTR
Ecological and stylish PRO 1 water tap by BE WTR makes it easy to choose between still and sparkling. The system includes ultrafiltration technology to ensure you top quality water, wherever you are.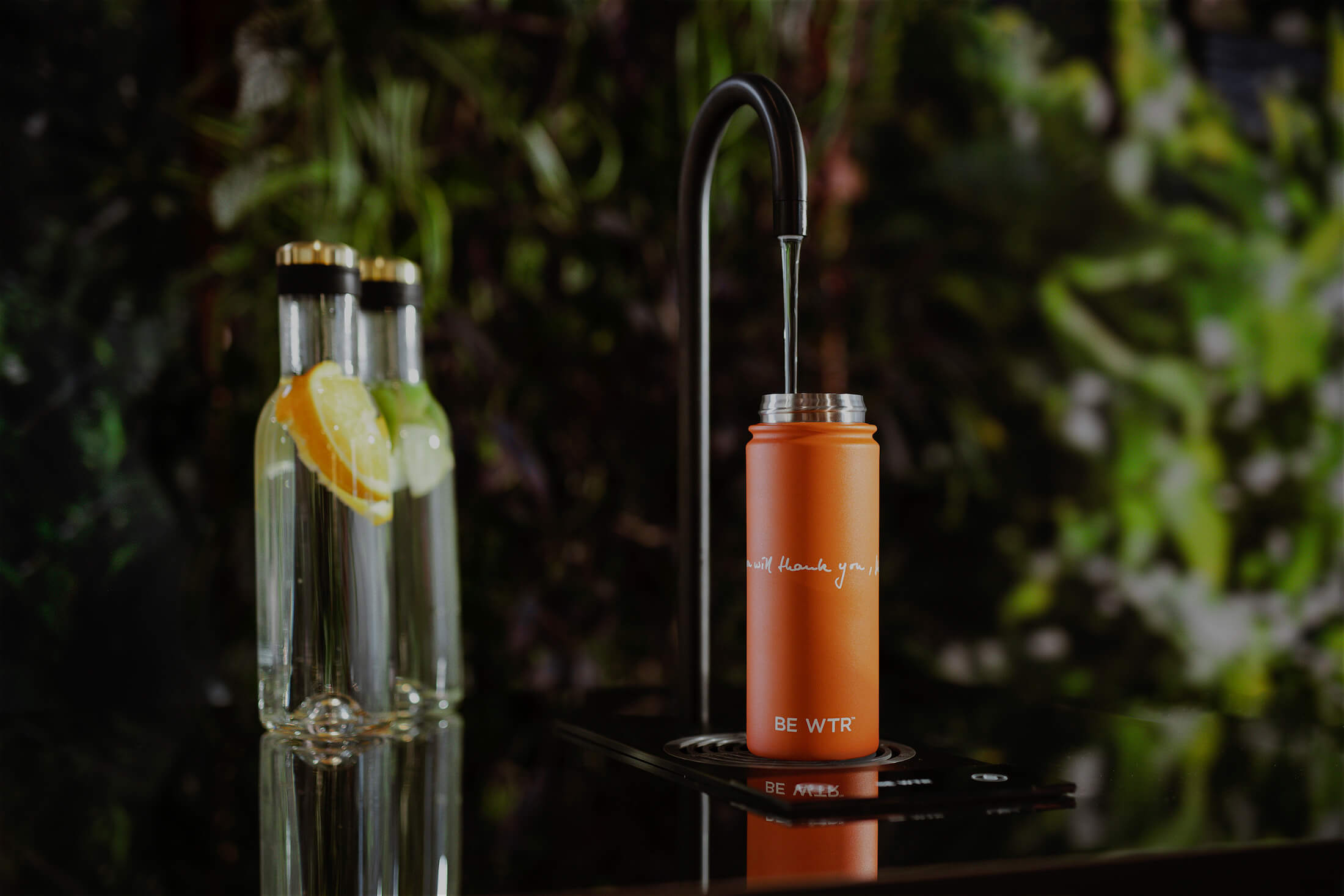 Taiga Concept
Taiga Concept is a provider of soundproof space solutions from Finland. With a strong connection to Nature the product portfolio is inspired by the calm and relaxing feeling that can be found in a Nordic forest. Taiga's minimalistic and functional soundproof workspaces can be customized for any office.
Taiga's workspaces have been used to creates stunning office spaces around the world. Clients include companies of all sizes, and for example Microsoft, Zalando, KPMG, Alibaba and HSBC trust Taiga with their space needs.
Signify
Signify (formerly Philips) is the world leader in lighting for professionals, consumers and lighting for the Internet of Things. Our energy efficient lighting products, systems and services enable our customers to enjoy a superior quality of light, and make people's lives safer and more comfortable, businesses more productive and cities more livable.
Signify's Nature Connect brings the colors and dynamics from nature indoors for a fully immersive experience.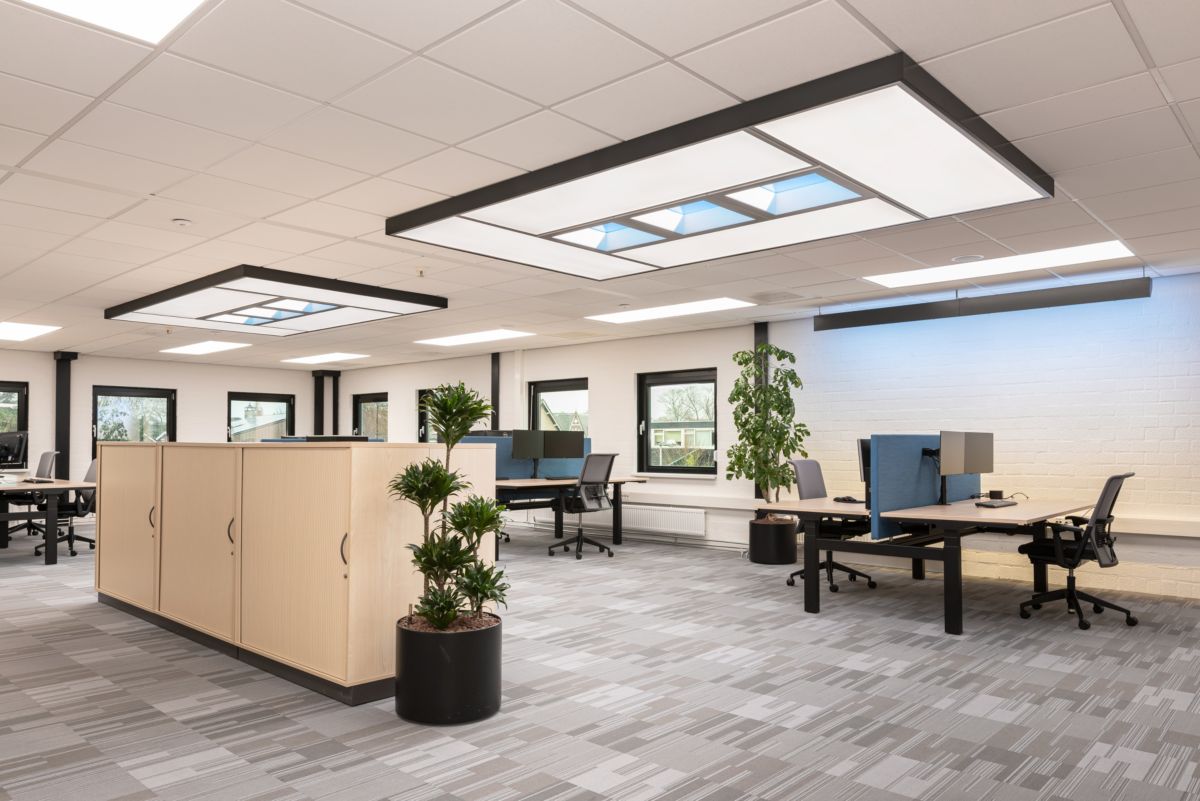 Artome
Artome is a smart furniture manufacturer from Finland established in 2016. The easy-to-use furniture solutions are designed in Finland and come with a built-in laser projector and a high-end sound system. The ideology of Artome is to plan and produce installation free audio-visual solutions and it adapts any space for sharing data, collaboration between groups and audiovisual experiences.
Artome M10 is an all-in-one smart furniture for presentation, that can easily be moved from space to another. It transforms any space into learning or collaboration and increases efficiency of space utilization. Artome makes it possible to use audiovisual technology everywhere – all you need is a power plug and a light-coloured wall or screen is needed as a reflection surface.